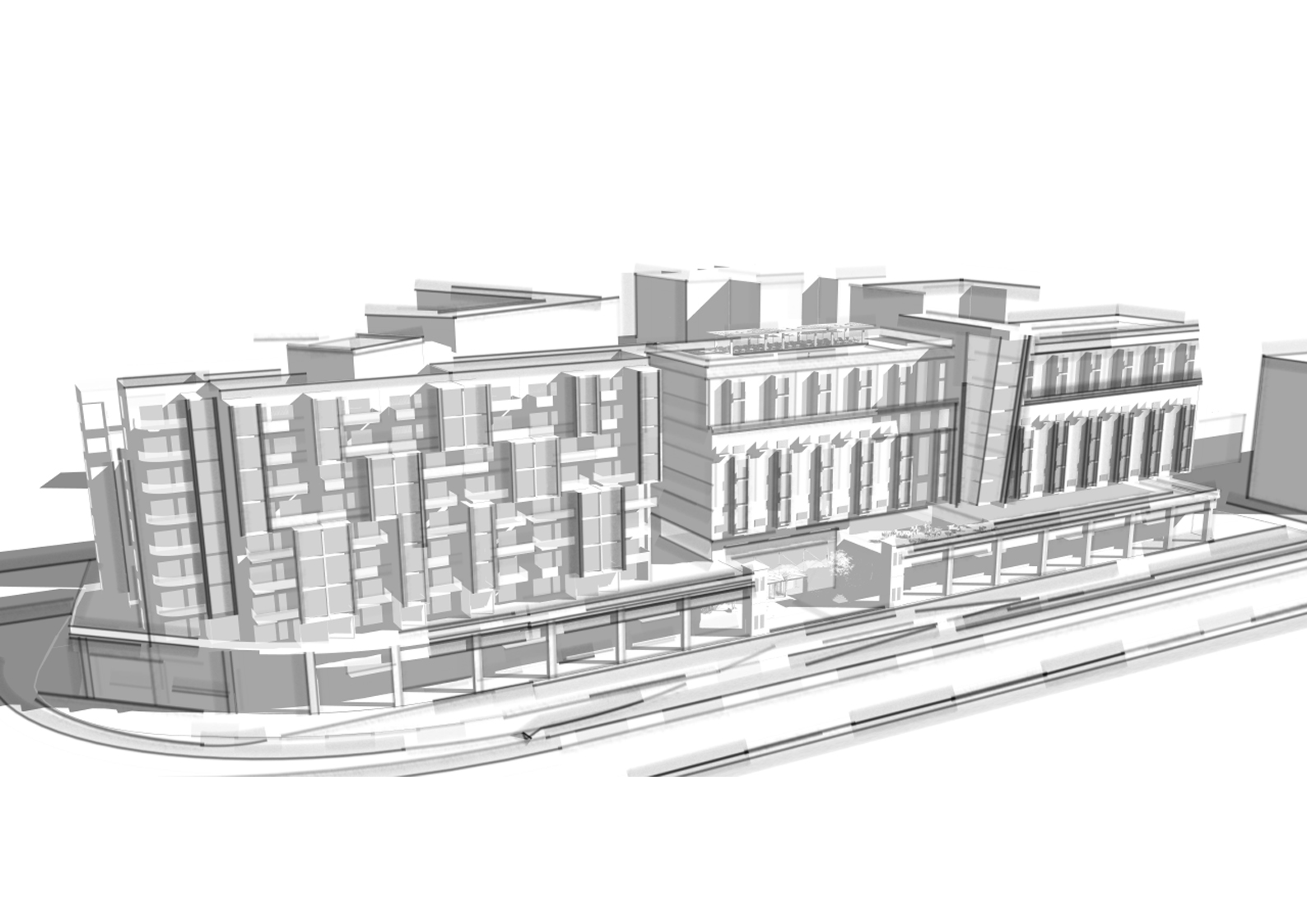 WORK OVERVIEW
Reches Promenade Hotel and Residences
Located opposite the acclaimed Sherover Promenade overlooking the Old City of Jerusalem, this mixed Hotel / Residential / Commercial project will have a built area of approximately 46,000 sq. meters.
It is part and parcel of a tourism-oriented strip being developed in this strategic location. The ground floor will have a commercial arcade serving the public, as well as the hotel entry, lobby, and public areas (shops, cafes, restaurants).
Facilities of the hotel include restaurants, congress meeting rooms, a spa and pool compound and banquet halls,  which will benefit from the unique and extraordinary views of the old city. Alongside the hotel will be a residential structure containing top-quality high-end apartments. In addition to the exquisite views, these apartments will be able to take advantage of the adjacent hotel's facilities. Hotel and residential parking will be below-grade.